Please support us by supporting our sponsors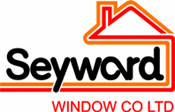 Seyward Window Company have been manufacturing and installing windows, doors, conservatories and roofline products throughout Dorset and Hampshire for over 35 years.
We are proud of our quality, workmanship and installations and we work hard to maintain the good reputation we have built up over the years.
Our friendly and experienced fitting teams are employed solely by us, this ensures reliability and continuous high standards for all of our customers.
We are pleased to say that the majority of our business is received from recommendations by our many satisfied customers and we offer a free no obligation quotation without any high pressure sales or gimmicks. As members of Check A Trade we value our customer's opinion and strive to provide excellent customer service.
Whether you are looking for replacement double glazed windows, a conservatory, fascia and soffit or replacements for misted units. We offer expert advice and a wide range of choice in UPVC, aluminium and hardwood.
Come and see us at our showroom at 137 Wareham Road, Corfe Mullen (Google Map) or 4-6 Abingdon Road, Nuffield Industrial Estate, Poole, Dorset.
Click here to view Seyward Window's website.
---

Lesley Shand Funeral Service are the Corfe Mullen branch of Douch Family Funeral Directors.
Douch Family Funeral Directors have 8 branches across Dorset providing a caring service within each community.
We take great pride at taking an interest and supporting our local communities in any way that we can. Lesley Shand Funeral Service have supported the Corfe Mullen Carnival for many years by providing the use of our limousines and a driver for the procession. We were very honoured this year to be asked to be a main sponsor for the Corfe Mullen Carnival 5k race in addition with our continued support for the carnival itself.
As a family group of companies we also support other causes:
Our Parkstone branch 'Ives & Shand' provide and drive carnival princesses in our limousine throughout the Poole Carnival procession each year. (Corfe Mullen Carnival princesses this year).
The Dorset Funeral Plan (our funeral prepayment plan), supported by our Purbeck branches James Smith (Swanage) & Albert Marsh (Wareham) run a stall at the Margaret Green Animal Rescue Centres summer event each year raising funds for Margaret Green.
Preemies UK are a group of volunteers who knit for premature babies born at neonatal units around the country. All of our 8 branches are drop off and pick up points for Preemies, and provide free wool and patterns to anyone who is willing to knit for Preemies. In addition we run and support several knit & natter groups around Dorset for Preemies.
We support the Dorset Branches of The Royal British Legion. An initiative started at the Broadstone RBL Club called 'Eat & Meet Lunch & Quiz' bringing together those who are lonely and on their own for whatever reason. Lesley Shand offer a £3 subsidy for every member that attends. We have already rolled this out to Wimborne, Ferndown, Swanage & soon to start at Blandford RBL Clubs
Mosaic are a very important charity who offer help and advice for bereaved children, young people and their families across Dorset. They also provide training within schools for teachers to recognise children who may need support. We offer a 50% subsidy for up to 10 courses a year to enable more schools to be able to achieve this important training.
Several of our branches are members of their local 'Good Neighbours' schemes.
All our staff are 'Dementia Friends' after having completed a course across all branches helping us understand the needs of people with Dementia.
We support several Bowling, Cricket and Tennis clubs throughout Dorset including being a main sponsor for the Dorset Cricket League.
At Christmas we have memory trees in each branch for people to remember those they have once loved and lost, and collect for the Bournemouth YMCA by providing baubles to hang on our memory tree.
We support other local charities such as Teddy20 in Blandford, Julia's House in Corfe Mullen, John Thornton Young Achievers Foundation in Ferndown and other events, communities and charities we feel we can offer help to.
You can find further information on all of the above via our community page on our website www.funeraldirector.co.uk and on our facebook page www.facebook.com/lesleyshandcorfemullen/.
---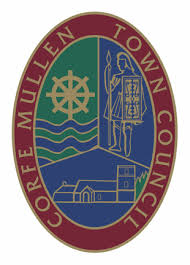 Corfe Mullen Town Council has supported the Carnival over many years. It is a wonderful opportunity for everyone to have a great day of fun, with the most important added bonus of supporting local charities and organisations.
Corfe Mullen is such a large community and it is great to see so many volunteers working hard and to see the whole community coming together.
We are delighted to be working with the committee again this year to help make carnival day even better than last year.
The Council provides the use of the recreation ground facilities free of charge and also sets out the route of the Fun Run. In addition, the Council provides the Carnival with a grant each year.
We wish the Carnival Committee our very best for the 2020 Carnival.
---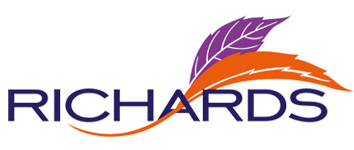 Opening in 1985, Richard Woods quickly established Richards as the office to use if you are buying or selling in Corfe Mullen and the surrounding area.
Today husband and wife Jason and Debbie Spiers, together with James Giles and Gaynor Brabon run a very successful and friendly estate agency.
"Having moved ourselves many times, we know how people need to be treated. The 'only if your sold' attitude of many estate agents is wrong. Moving is not something done in a day, it takes time and effort and our experiences help all types of people move". Debbie also believes that the TEAM technology gives sellers and buyers something completely different from the rest of the competition.
Richards Estate Agents are kindly handling all our postal applications.
Click here to find out more about Richards Estate Agents.
---